RecSys@Polimi is a research group at Politecnico di Milano that researches on the next generation of smart technologies with particular application in Recommender Systems. The group is a part of the RecSys community, which is an international forum who annually meet at RecSys conference.
RecSys@Polimi brings together the different views toward recommender systems, namely, Machine Learning,Signal Processing, Human Computer Interaction,  Psychology, and Aesthetics, by incorporating these different disciplines to develop new ideas that ultimately lead to new recommender systems.
There are several lines of research, currently pursued by RecSys@Polimi group, all within the field of recommender systems.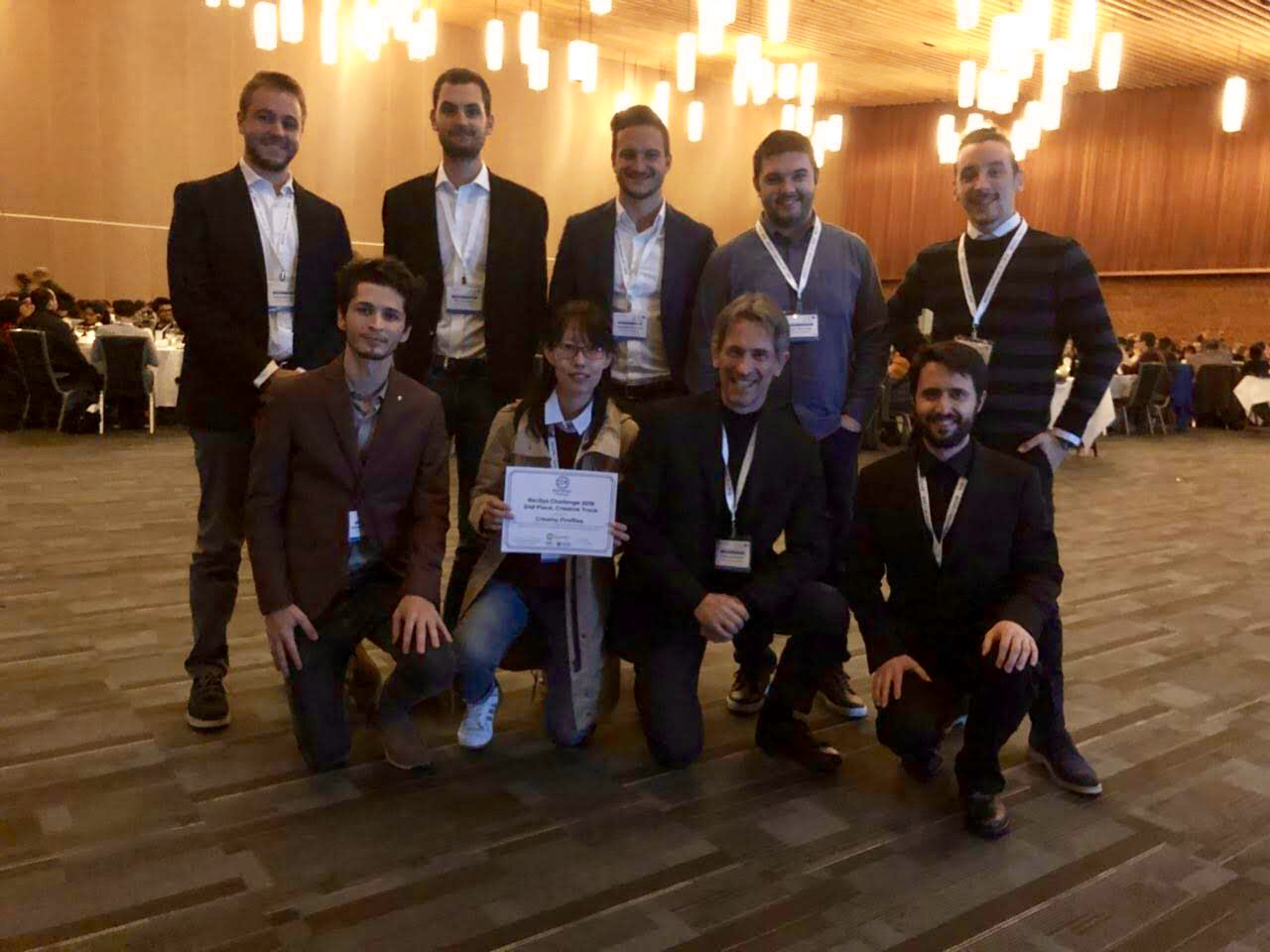 Us at RecSys 2018 winning the 2nd prize for the SpotifyChallenge Creative Track
People
Paolo Cremonesi
Paolo Cremonesi is associated professor at the Politecnico di Milano, where he teaches courses on Computer System Architectures, Performance and Reliability. Since joining the Politecnico di Milano he has been involved in the performance assessment and optimization of computer system architectures and applications, ranging from real-time embedded systems up to enterprise-wide datacenters. He's author of various publications concerning distributed and parallel computation, performance evaluation and capacity planning. Paolo Cremonesi was born in Bergamo (Italy) in 1967. In 1991 he joined the "Von Karman Institute for Fluid Dynamics" in Brussels for a four-month fellowship on supercomputing. In 1992 he received his master degree in Aerospace Engineering, summa cum laude, from the Politecnico di Milano. From 1992 until 1993 he worked with the "Italian Electric Power Company (ENEL) on the realization of a parallel real-time supercomputer. He received his PhD in Computer Science from the Politecnico di Milano in 1996. From 2001 until 2006 he has been Editor of the Euromicro Journal of Systems Architecture, published by Elsevier. In 2001 he joined the Computer Science Departement of the Politecnico di Milano as an assistant professor and, in 2005, as associate professor.
Datasets